OUT NOW
A full-cast audio-drama mini-series based on the classic 1980's gamebook series!
"THE WARLOCK OF FIRETOP MOUNTAIN: The Hero's Quest."
"THE FOREST OF DOOM: Lost in Darkwood."
"THE CITADEL OF CHAOS: Terror of the Ganjees."
"DEATHTRAP DUNGEON: The Last Champion."
"CREATURE OF HAVOC: The Monster of Dree."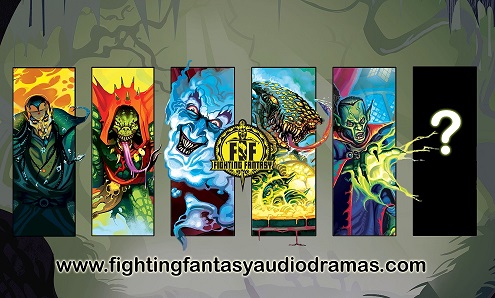 Total running time 5.5hrs
Starring:
David Warner, Lisa Bowerman, Tim Treloar, Toby Longworth, Charlie Higson, Rachel Atkins and many more! 
Visit the
Fighting Fantasy Audio Dramas
website to purchase a CD or Download.
Follow us on
Facebook
and for regular production updates.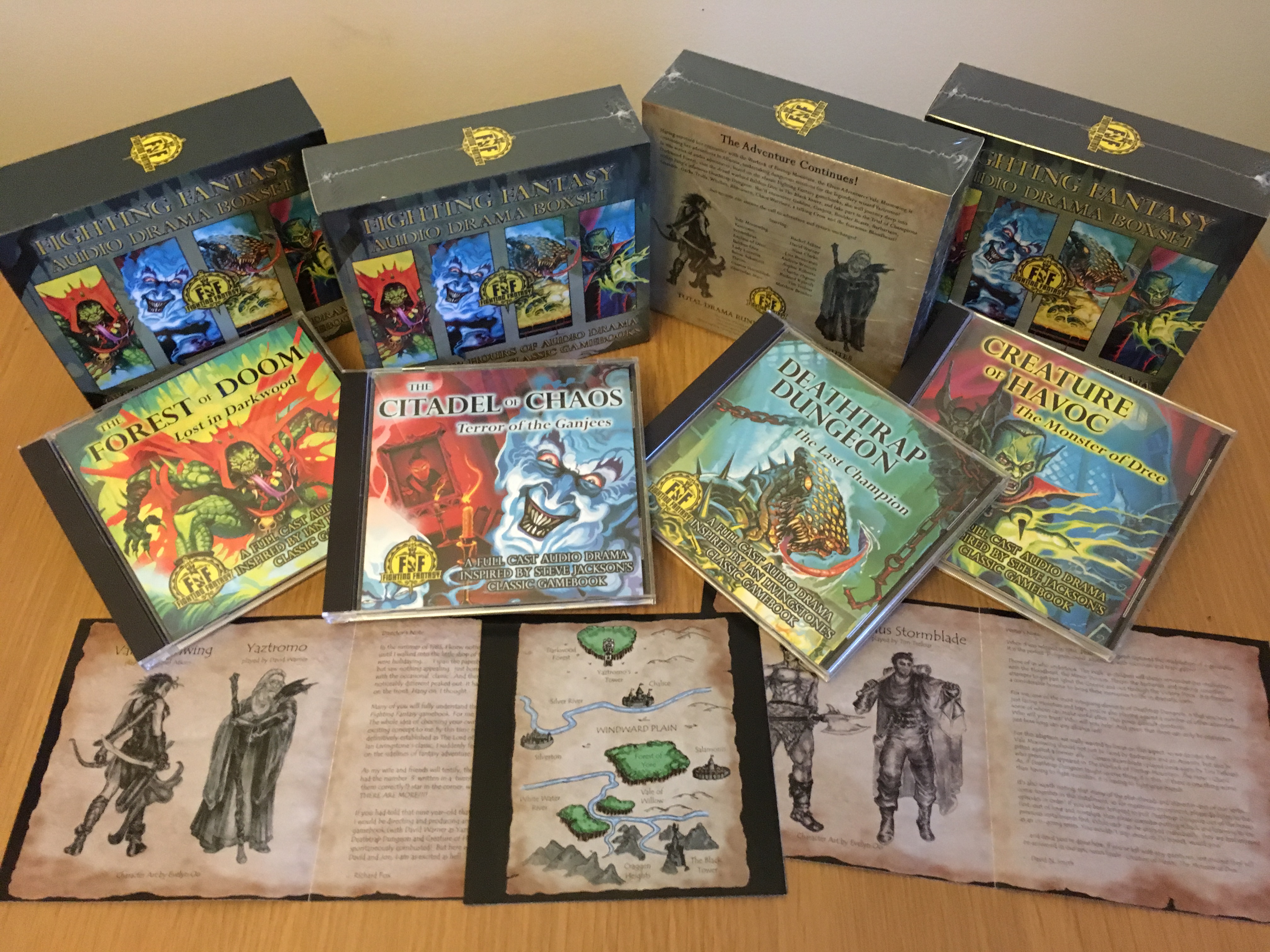 Official FIGHTING FANTASY website:www.fightingfantasy.com